Design Series Quilt Show
We had a fun time seeing all the quilts that were inspired by the three Design Series programs of 2015. Quilts were constructed using QST's, L-blocks, and drunkard's path blocks. Here are the quilts that were on view:
After the show we enjoyed food, fun and fellowship, including a handmade gift swap and show and tell.
Show and Tell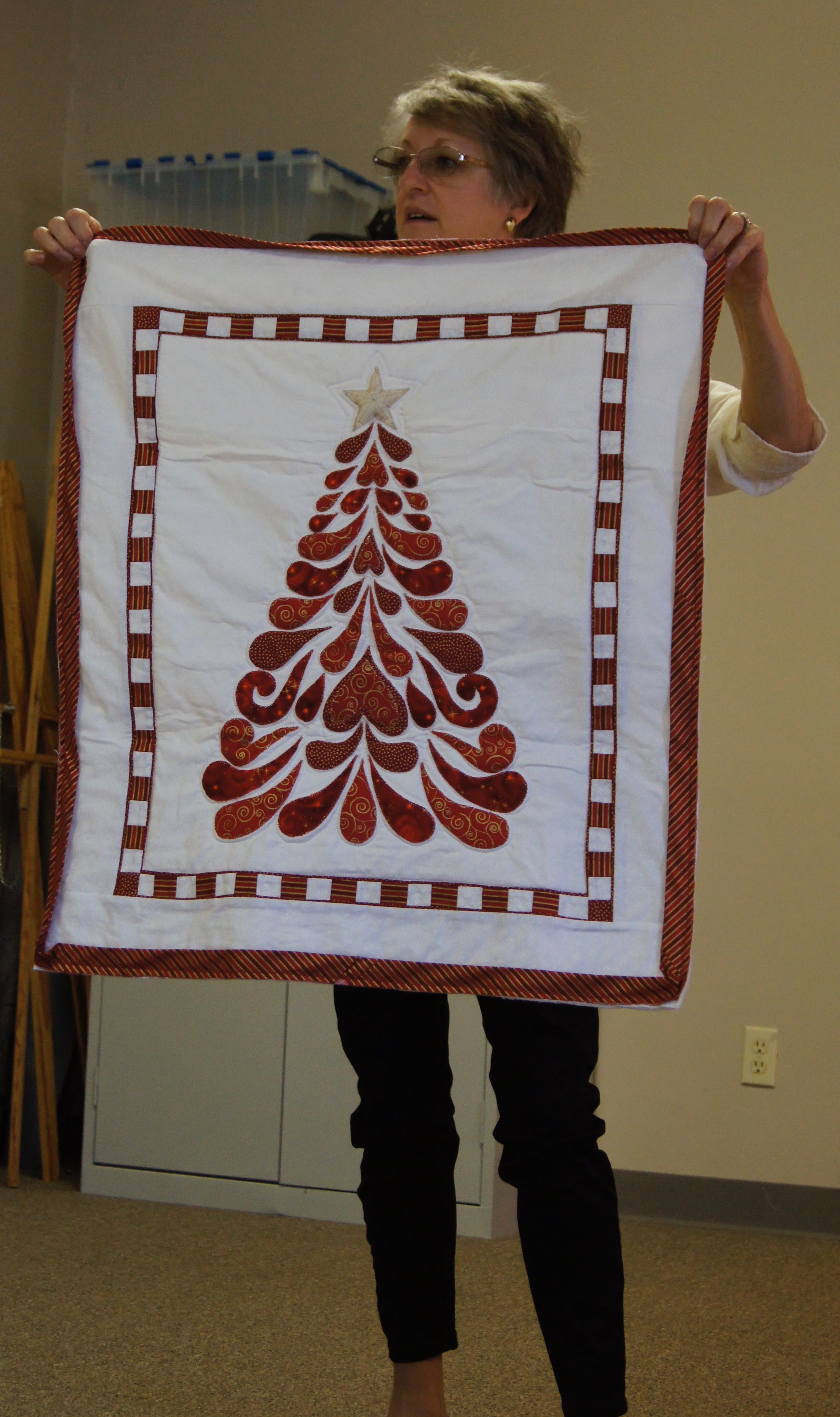 QuiltCon Charity Quilt
Our improvised bridges are pieced and ready for quilting! Thanks to everyone who participated.
Thank you, Officers!
We also presented gifts to our President, Janet Suber and Vice President, Pam McCallie and thanked them for two years of dedicated and cheerful service!