Chattanooga Modern Quilt Guild is pleased to present a special two-day event with award-winning quilter Elaine Wick Poplin. Learn how to improve your free-motion quilting skills, and get up close and personal with her jaw-dropping work.
Elaine is a prolific quilter and a high-school math teacher who lives in Huntsville, Alabama.
If you aren't familiar with her name, you might recognize her from her popular Instagram account @messygoat. Those of you who frequent quilt shows have likely seen her work.
Vertigo, a fabric recreation of an optical illusion by Baingio Pinna, is featured in the MQG's 2017 book Modern Quilts: Designs of the New Century (along with Elaine's Pearls on the Clamshell). Vertigo also won third place in the piecing category at QuiltCon in 2017. In addition, Elaine's quilts have been showered with prizes by the American Quilter's Society at a number of its shows.
Whether you're just getting acquainted with her work or you're a longtime follower of her journey, we invite you to join us for a jam-packed trunk show and FMQ workshop this September!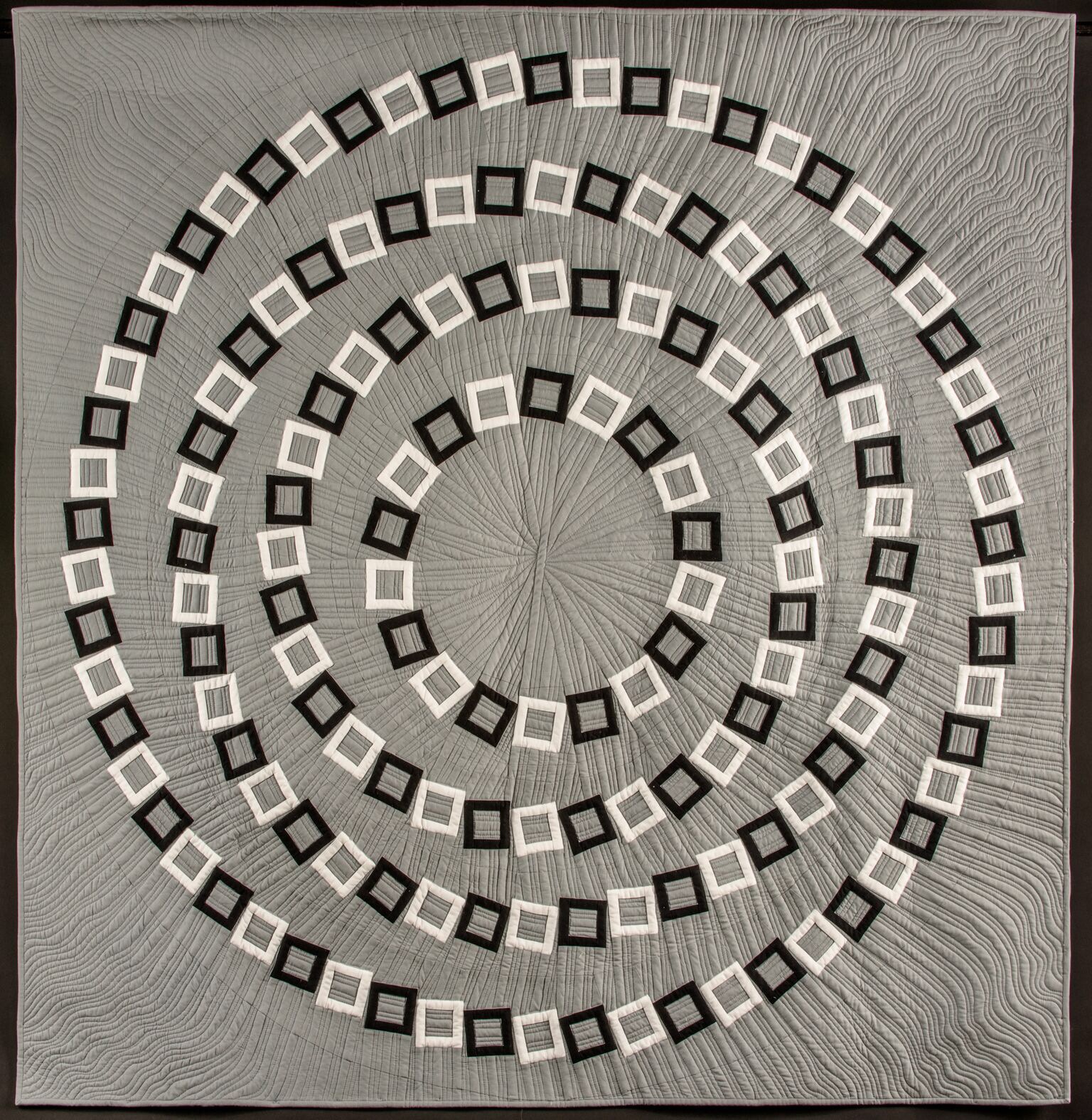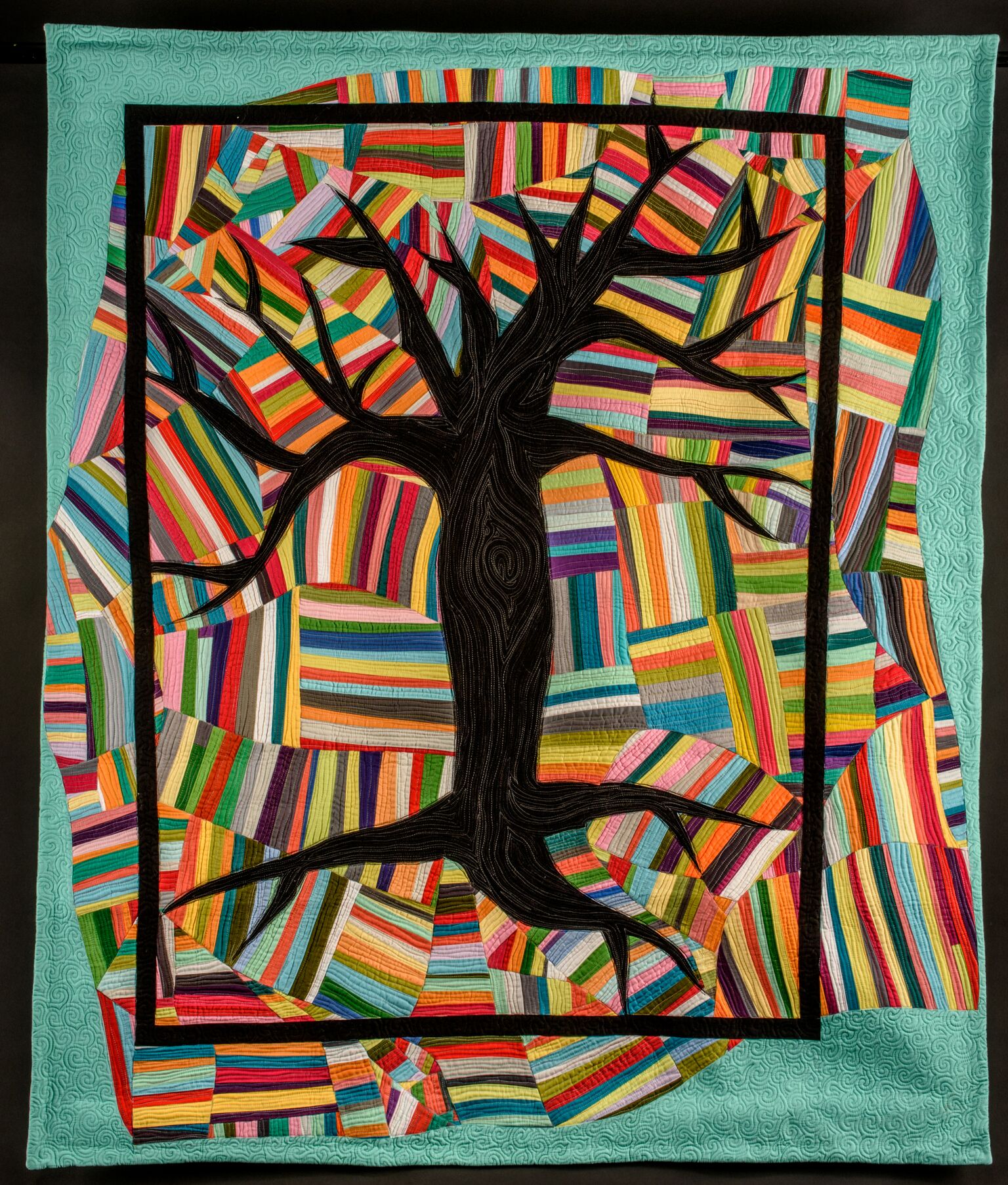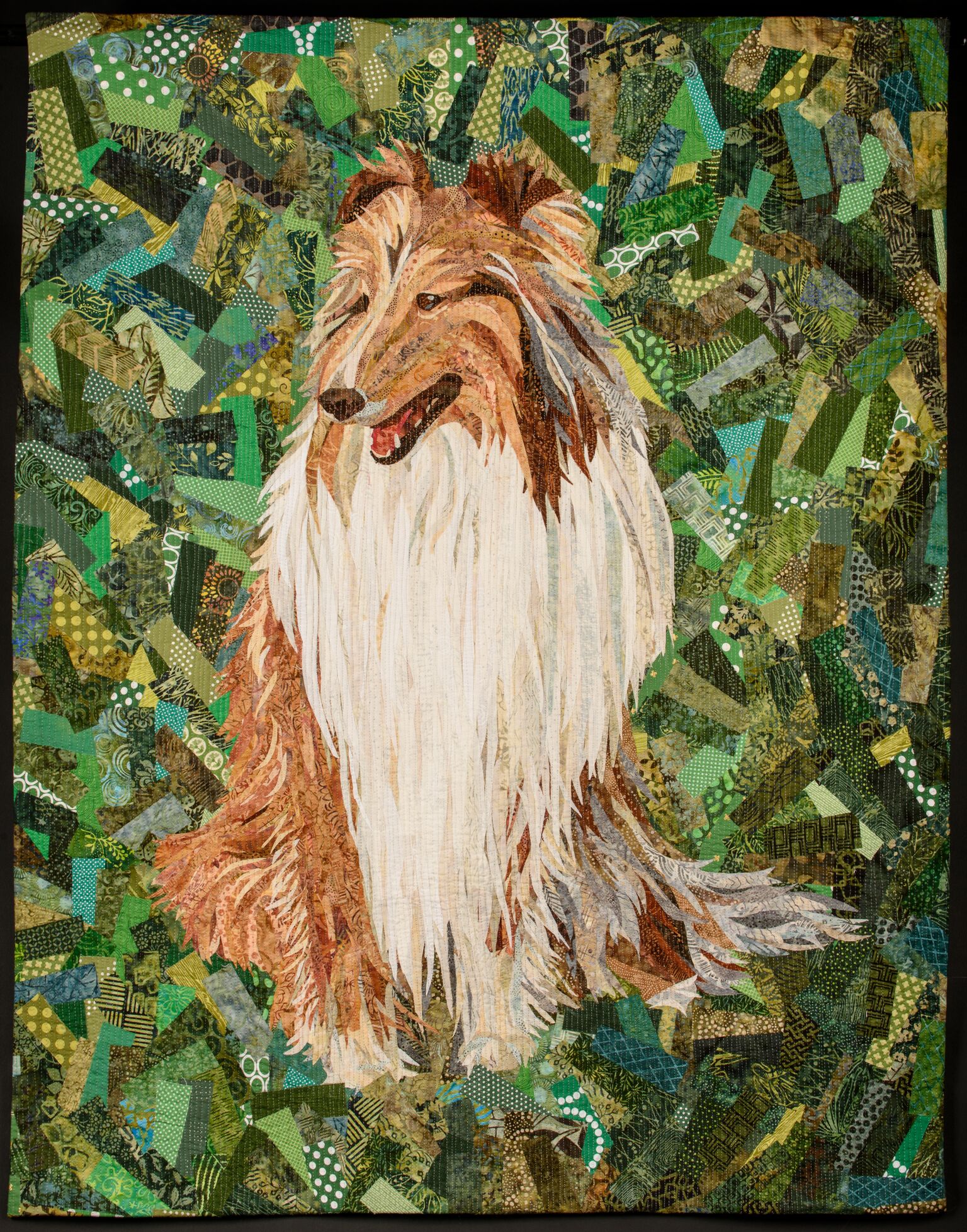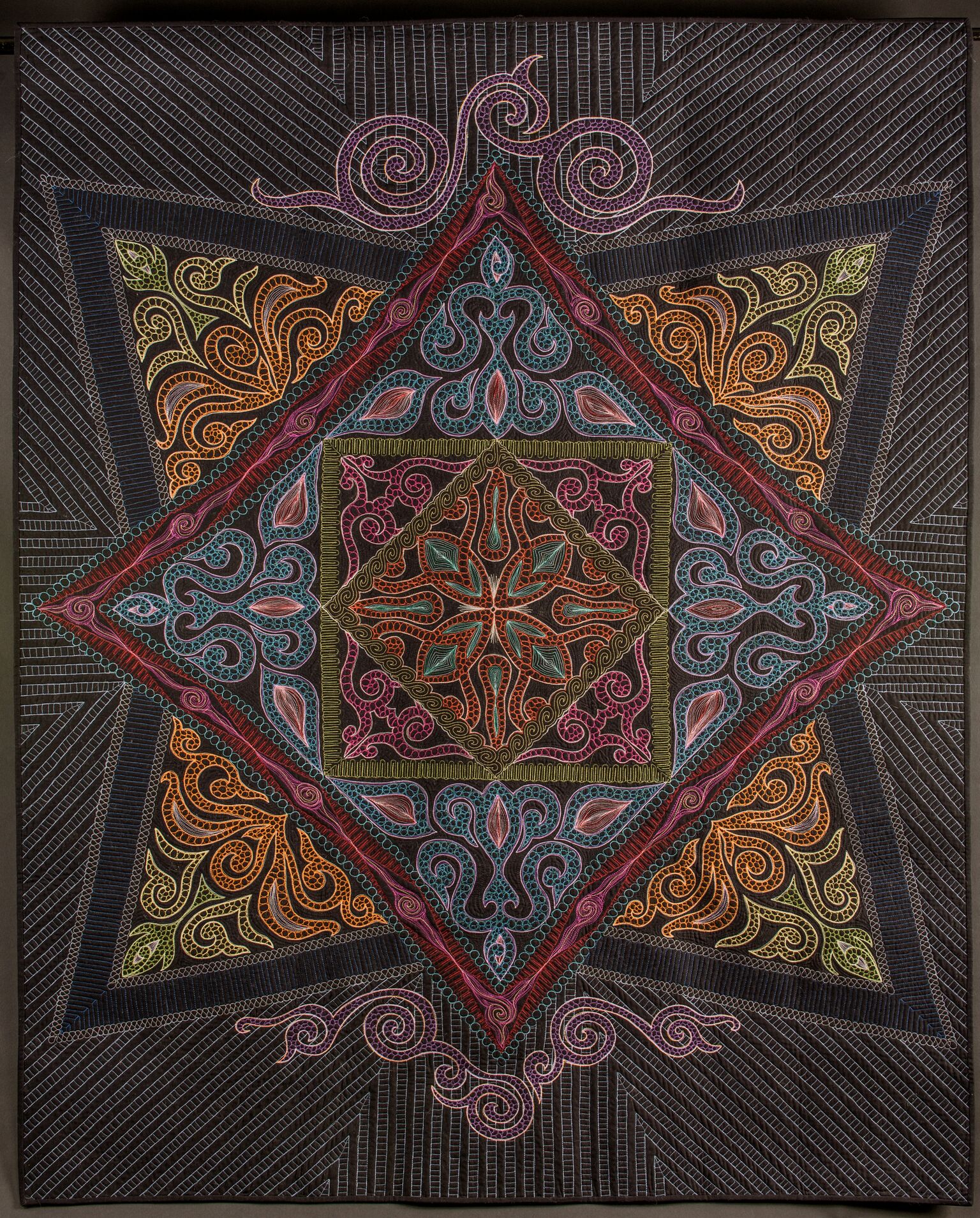 Trunk Show
On Friday, Sept. 20 at 7 p.m., get an up-close look at a plethora of Elaine's quilts. Since she's driving to Chattanooga from Huntsville, she'll have plenty of space in her car to bring lots and lots of eye candy.
She will show us how the leftovers from one project can lead to another, and you'll learn what to do with a design that just isn't speaking to you. Plus, see how various life events have influenced Elaine's quilting style over the years.
The trunk show will be held in the Youth Center at Christ United Methodist Church, located at 8645 E. Brainerd Road in Chattanooga.
Admission is free for ChattMQG members, $8 for nonmembers who prepay online, and $10 for nonmembers who pay at the door.
Prepayment is non-refundable.
Free-Motion Quilting Workshop
Then on Saturday, Sept. 21 from 10 a.m. until 4 p.m., Elaine will lead a six-hour workshop in our regular meeting room at Christ United Methodist Church. Under her guidance, you'll learn how to apply free-motion quilting designs to your work using your own home sewing machine—no longarm required!
The workshop is limited to 20 participants. It costs $60 for ChattMQG members and $75 for nonmembers, and all payments are non-refundable. In the event you are unable to attend the workshop after submitting payment, you may swap your spot with someone from the waitlist and collect money from him/her. If there is no waitlist, you can either find a friend to take your place or forfeit your money.
A material/supply list will be provided via email, and participants are encouraged to bring their own lunch.
Sign Up Today!
As of Aug. 16, the workshop is sold out. If you want to add your name to the waitlist, please email guild president Karen Downer at chattmqg@gmail.com.
There are still plenty of seats available for the trunk show! Nonmembers can secure a spot for that by submitting payment online using the form below, or they can pay at the door. Please note: we are only able to accept online payments via PayPal. You may use a credit card as long as it is associated with your PayPal account.