Hue. Temperature. Value. Intensity. What does it all mean?!? Artist Durinda Cheek demystified color theory for quilters at the March meeting of the Chattanooga Modern Quilt Guild.
Durinda engaged a roomful of modern quilters in a hands-on lecture on color harmony and theory, which can be applied to quilting and many other creative art forms.
She explained the differences between:
HUE (is it red, yellow or blue?);

TEMPERATURE (is it warm or cool?);

VALUE (is it light or dark?); and,

INTENSITY (is it bright or dull?).
While most of us remember that the PRIMARY COLORS are red, yellow and blue, it gets a little fuzzy for us after that.
Durinda shared that SECONDARY COLORS are orange, green and violet - each a combination of two primary colors.
ANALOGOUS COLORS sit next to one another on the color wheel, such as yellow, yellow-green and green; while COMPLEMENTARY COLORS sit opposite one another on the color wheel, such as orange and blue.
Quilter's Tip: Analogous and complementary colors always play well together, but don't use them in equal amounts, make one color dominant.
Each participant made a paper quilt block from magazine scraps and then explained which elements of color theory she or he applied.
Durinda always inspires and educates us. Learn more about Durinda Cheek at Durinda.com
President's Report - Karen Downer
President Karen Downer began the meeting with fond recollections of ChattMQG Gerry Haywood who passed away February 26, 2019. Several members shared their fond memories of her.
Karen gave a quick recap of QuiltCon 2019. Members who attended said they had an amazing time in Nashville and look forward to the convention coming to Atlanta in two years!
She shared that the Frothy Monkey was such a great place for our Handcrafted Happy Hour with AVA that we'll be returning there for the next HHH on March 12, from 4-7 p.m.
Last, she reminded us all to clear out our quilt rooms and bring items for the "free" table at the meeting. She only asks that we take the items back if no one picks them up.
Community Service - Kelly Spell
Kelly announced that the Tennessee State Museum in Nashville will have several programs taking place while the Between the Layers: Art and Story in Tennessee Quilts exhibition is up. She encouraged members to check out the website and passed out flyers for us to distribute. The exhibition will be up through July 7, 2019. She asked for members to sign up for the next ChattMQG-led quilting demonstration day at the museum on April 20.
The Tennessee Craft Fair has also invited us to assist the Music City Modern Quilt Guild with quilting demos during the craft fair at Centennial Park in Nashville, May 3-5. She invited members to email Karen if they are interested.
Next Meeting: Designing Your Own Fabric - April 13, 2019
Please note this meeting will take place at Ready Set Sew, located at 3444 Ringgold Road in Chattanooga.
ChattMQG member Ann Hurley will present a how-to program on designing your own fabric at our April 13 meeting. Ann has asked that we bring our paper quilt block from last month's meeting. We also invite you to bring your latest projects, WIPs, or a favorite quilt that inspires you, as well as items for the "free" table!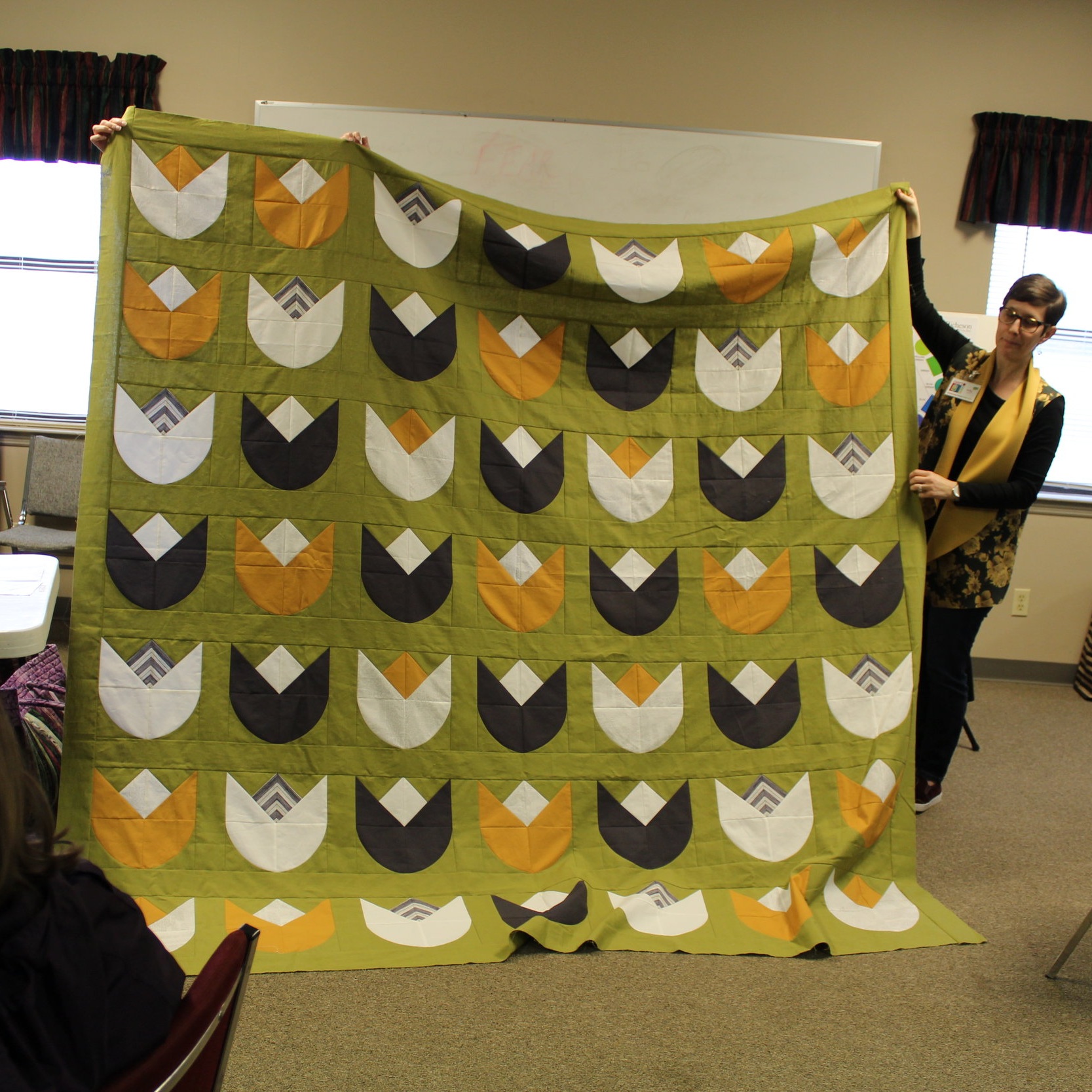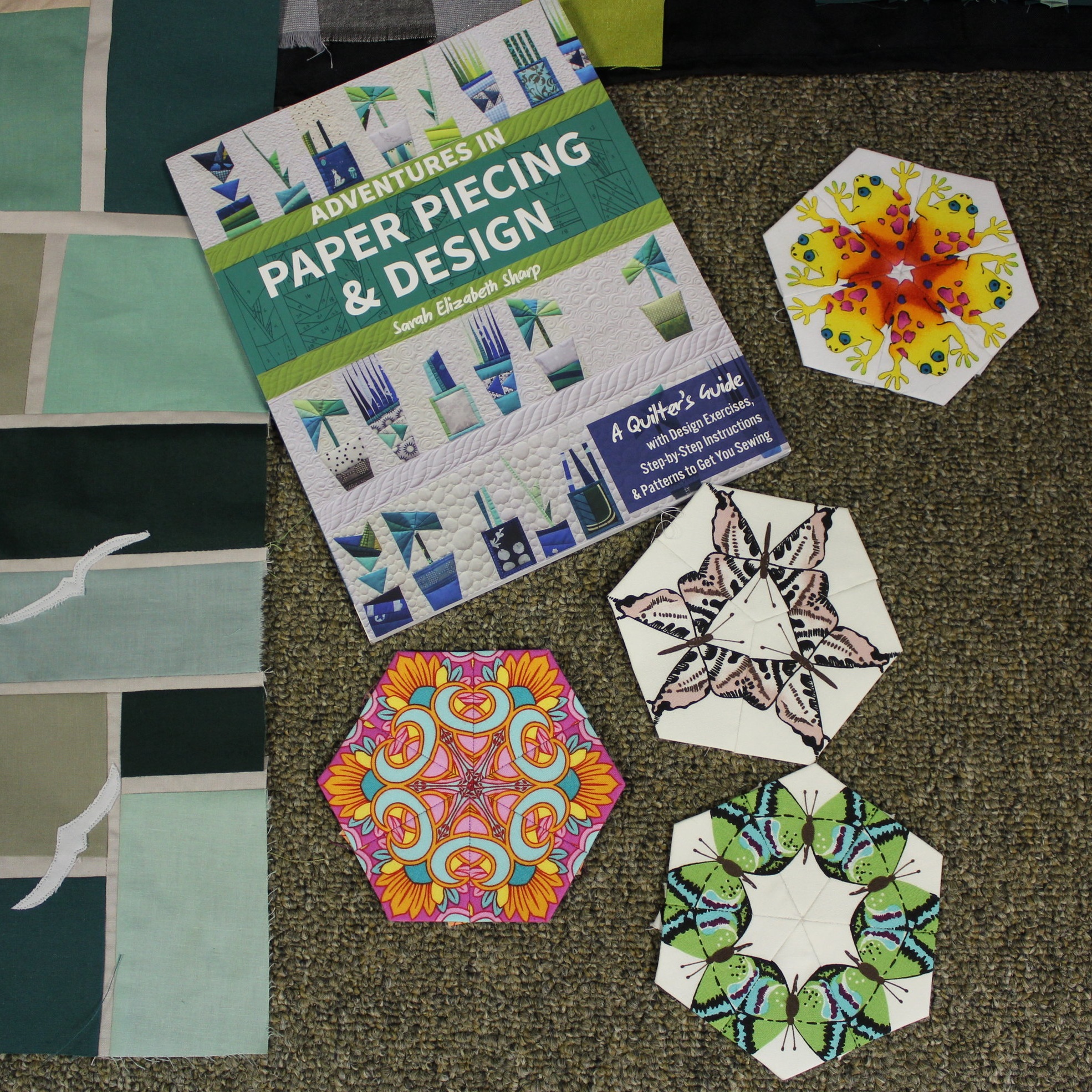 Guests and new members welcome
As always, guests are welcome to attend our meeting and learn more about modern quilting. Check out the website for information about upcoming programs and membership. You can also find us on Instagram @ChattMQG.
Our April 13 meeting will be held at Ready Set Sew, located at 3444 Ringgold Road in Chattanooga. We'll see you there!